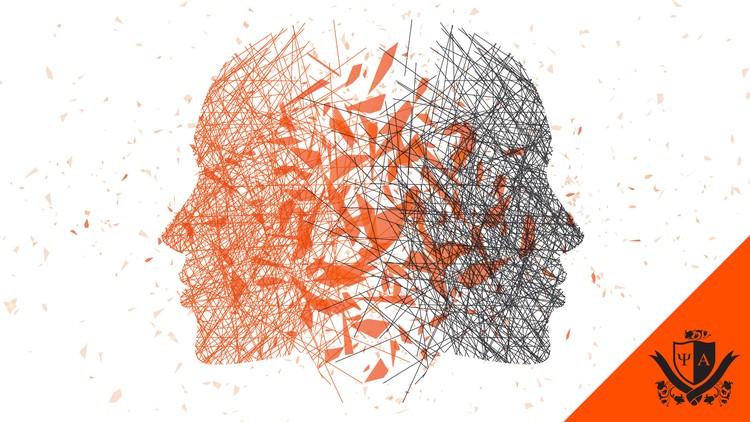 Hypnotherapy Practitioner Diploma (Achology Certified)
Hypnosis is a psychology-based field of study that focuses on altered states of consciousness. Hypnotherapy is the process through which, these altered states of consciousness can be used to influence positive changes in peoples attitudes, perception and behaviours.
Hypnotherapy is a form of therapy that uses the power of suggestion to encourage positive change. A hypnotherapist will use communication skills and deep relaxation techniques to help people reach a state where the conscious part of their mind is relaxed, and their subconscious part becomes more open to suggestion (or new perspectives).
This Practitioner Diploma in Hypnotherapy will present you with a comprehensive toolkit of the principles and methodologies needed for practising hypnotherapy in a way that promotes positive changes in peoples mental, emotional and physical wellbeing.
Hypnosis (or hypnotherapy) uses guided relaxation, deep concentration, and focused attention to achieve a heightened state of awareness that is often referred to as a trance. During this training, you will discover how to discipline your mind to focus on only one thing, while temporarily blocking out or ignoring all other distractive thoughts, ideas or sensations.
Delivered by Kain Ramsay, one of the most experienced applied psychology trainers in Scotland; this unparalleled eLearning course is a must for anyone intrigued in discovering how to practice hypnosis to generate positive, lasting change in themselves and other people.
The Hypnotherapy Diploma Course offers over 28hrs of on-demand video training, and is open to all levels, regardless of experience. It will prepare you with the essential skills required to launch your career as a hypnotherapist. If you hope to increase your value in a role you currently occupy by adding hypnotherapy skills, this program is also for you.
What is hypnotherapy used for? Hypnotherapy can be used to manage anxiety, fears, unhelpful behaviour patterns, impulsive reactions, and also address detrimental habits. It can be used to help improve sleep, learning difficulties, communication skills, and even relationship troubles.
What will you learn in this Practitioner Diploma in Hypnotherapy?
Develop self-awareness, self-discipline & social effectiveness.
Gain great conversation and people skills for social influence.
Understand the unconscious mind and how to motivate people.
Learn how to connect meaningfully with people and earn trust.
Break down limiting attitudes and convert them into strengths.
Identify the connection between thoughts, feeling & behaviour.
How to plan and deliver a sequence of Hypnotherapy sessions.
A range of relevant psychology-based theories and principles.
And much, much more!
There's no deadline for completing this hypnotherapy training. You can fit the course lectures around your other life responsibilities and complete the course at your own preferred pace - most learners complete this training course within 3-6 months.
You will receive powerful life skills and paradigm-shifting insights that will allow your clients to define and fulfil their primary goals in life. On finishing the course, you will understand how to begin practising everything you have learned right away.
Hypnotherapy isn't a regulated profession, and anyone with the necessary skills and personal qualities can practice as a certified Hypnotherapist. Soon enough, you'll be practising hypnotherapy with others, further developing your skills and adapting to become an expert in your field.
Enrolling in this course also gives you access to an exclusive community group, in which you can ask topical questions, discuss what you're learning with others and benefit from the wealth of wisdom of over 65,000 like-minded people from all around the World.
The Achology Practitioner Diploma in Hypnotherapy is also suitable for those whose chosen vocation would benefit from updated people and listening skills. Past course participants have come from education, healthcare, nursing, social work, law enforcement, social care, management teams, and also human resources.
You will get lifetime access to over 28+hrs of on-demand video-based teaching, a full MP3 version of the course and also an extensive range of downloadable additional course PDF resources.
There is no deadline for completing the course, and you can study it anytime, anywhere or from any device. You're protected by a full money-back guarantee - which means you can enrol on the course today, absolutely risk-free.
Who this course is for:
This Practitioner Diploma in Hypnotherapy is open to all. It can be studied individually, or alongside another training course from the Achology (Academy of Modern Applied Psychology) curriculum.
A typical draw to hypnotherapy is the helpful nature of the field of study. Understanding human psychology can prepare students to improve the quality of their work and relationships in all spheres of life.
Hypnotherapy (and person-centred psychology) serves as a strong foundation for continuous professional improvement. This training course is suitable for anyone interested in personal development or growth.
If you want hypnotherapy skills training of the highest standard, you have found it. The Academy of Modern Applied Psychology has a strong reputation for remaining at the forefront of affordable online training.
Hypnotherapy training can be used in many compatible occupations such as nursing, coaching, social work, management, leadership, teaching, alternative therapy and human resources.
Anyone who has an interest in learning hypnotherapy (or hypnosis), and has the opportunity to practice the people skills learned on the course, will benefit from enrolling in this Practitioner Diploma in Hypnotherapy.
If this Author or Course helped you improve your life. It is really worth it if you go and buy his/her course. Get feedback, support and help by his/her community. The Author support is much more valuable than the course itself.

If our Site

helped you

as well. A small Donation is greatly appreciated.