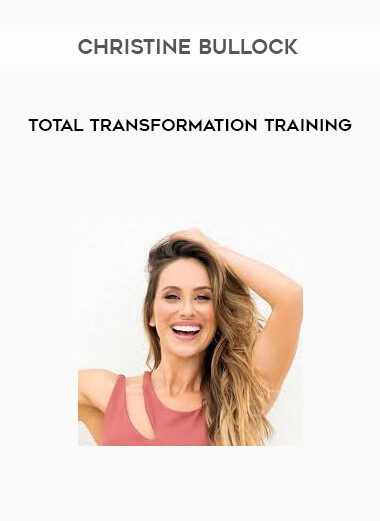 Christine Bullock - Total Transformation Training
"I feel more attuned with a proven habit of self-love"
Before this Quest, my life was full of chaos, anger, and imbalance.
After taking this Quest, I feel more attuned with a proven habit of self-love.
The reason I enrolled in this Quest was because of my lack of vision on what to do to regain my love for working out and shoe up for myself to regain the fitness level I had before having kids.
What I was hoping to achieve/learn was to adopt a habit of fitness in my morning routine that was brief and effective.
Reason why I recommend this Quest, it is a very simple, brief, but complete, program that effectively addresses a active lifestyle that is fool proof. After succeeding for 28days, you are more likely to adopt the desire to exercise everyday.
Areas of my life in which I've noticed the biggest changes in my life is my ability to have a morning routine that includes an effective and brief workout.
My top 3 takeaways or insights during/after finishing this Quest are:
1.) It takes little time to incorporate an effective fitness activity in my daily life.
2.) Making a commitment to yourself starts with showing up and pushing through for less than 10min a day.
3.) Small steps are most effective. The biggest positive change I've earn is the habit of working out every day.
If this Author or Course helped you improve your life. It is really worth it if you go and buy his/her course. Get feedback, support and help by his/her community. The Author support is much more valuable than the course itself.

If our Site

helped you

as well. A small Donation is greatly appreciated.