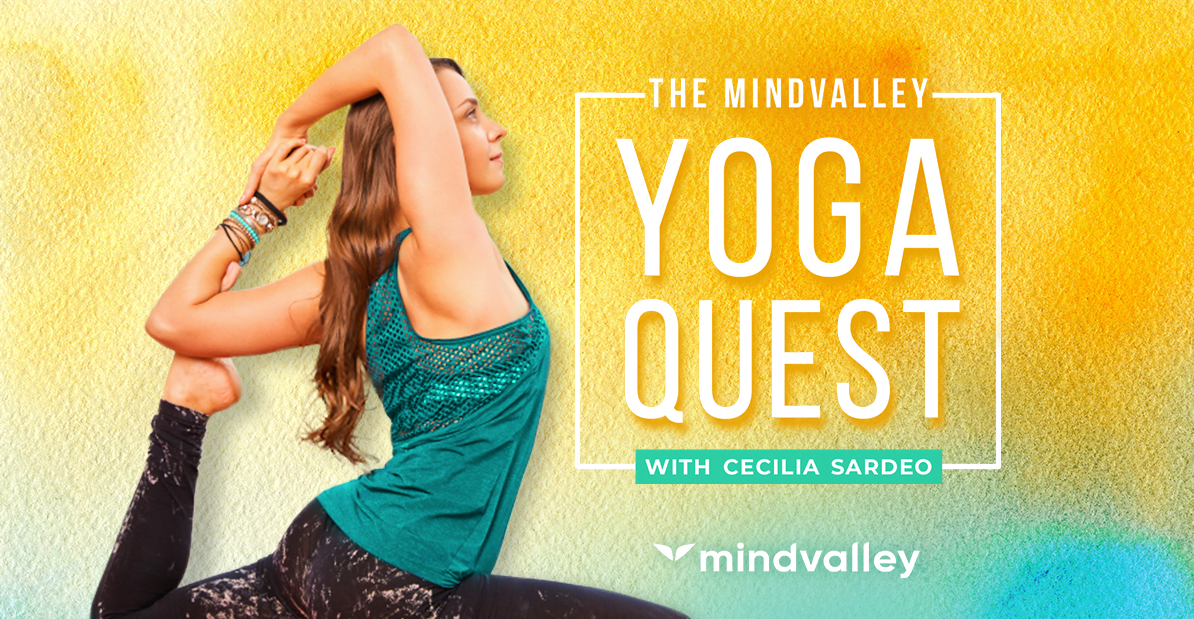 Cecilia Sardeo - The Mindvalley Yoga Quest
To the yoga newbie or enthusiast seeking the easiest path to all the amazing rewards of yoga:
The glistening abs. The unshakeable calm. The boundless stamina. The poses that bend the laws of physics.
When the average yoga beginner or casual practitioner observes the experts, many often think:
"I'm not slim enough..."
"I'm not flexible enough..."
"I'm not young enough..."
"I don't have enough time..."
"I don't have the discipline…"
But if any of these thoughts sound familiar to you, know that you are enough. And that you too can adopt a life-changing yoga practice that gives you all the incredible rewards of this timeless practice.
This is the promise of The Mindvalley Yoga Quest: a 21-day online program featuring fun, transformational, easy-to-follow coaching with a selection of the world's best yoga teachers.
A Handpicked Team Of The World's Best Yoga Instructors
When you join The Mindvalley Yoga Quest, you enjoy intimate guidance from not one, but nine world-class yoga instructors - each with their own unique perspective that enriches your understanding of the whole.
Your main designated host is Cecilia Sardeo: Mindvalley's resident yoga instructor, who has personally helped thousands of people reap the rewards of this life-changing practice in a fun and accessible way (including Mindvalley founder Vishen Lakhiani himself, and our entire team).
Joining Cecilia are a selection of critically acclaimed yoga instructors from across the world; including international sensation Tymi Howard, the "Anthony Robbins of yoga" Dashama Gordon, and yoga rebel Erin Motz.
Under normal circumstances, it would be nearly impossible (and extremely costly) to learn from all these amazing teachers under one unified curriculum - but for the first time ever, The Mindvalley Yoga Quest makes it accessible to anyone.
If this Author or Course helped you improve your life. It is really worth it if you go and buy his/her course. Get feedback, support and help by his/her community. The Author support is much more valuable than the course itself.

If our Site

helped you

as well. A small Donation is greatly appreciated.