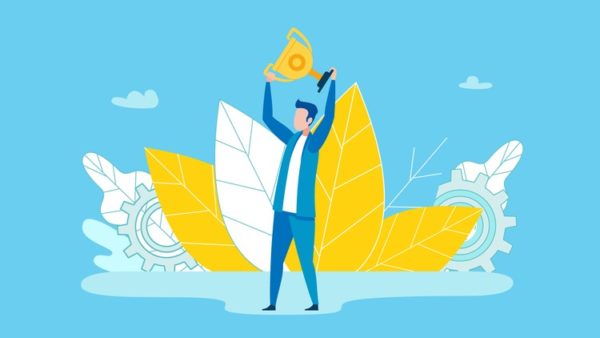 Success & Goal achievement in 12 Weeks
In my life a spent a lot of time trying to achieve significant results, but often I could not reach not even small goals.
If that happens to you too then, continue reading.
I started studying and learning how I can achieve a goal and how to don't lost motivation during my journeys. I read tons of books, studying goal achievement in scientific research. I've tried all system out there for goal setting, productivity, and various techniques that can help me to achieve goals and success.
After a long period finally, I find a lean method to do that. Simple I noticed that systems often are a waste of time. Instead, the point is that we have to focus only to do the ACTIONS that matter to achieve that goal.
In this course, I describe the most essential concept about success and how to stay focused and motivated to reach any goal in 12 weeks at the time.
In short, that is the plan:
Understand what is success
Define what means success for you
Understand the success formula (skills + effort)
Understand how to define a goal that matter "to you."
Clarify your ideas and purposes before starting to reach a goal
Understand the importance of hierarchical goals
Follow a target for 12 flexible weeks using these tools:

Macro plan
Action list & Habits
Track progress
WPR (Weekly planner & Review)

FOCUS ON ACTIONS
Know some tips that can help during your journey of goal achievement like:

Decision fatigue
The obstacle is the way
Pareto principle or 80/20 rule
Growth Mindset
Avoid Distractions
In one lesson I said that "There aren't magic tricks." That's absolutely true.
To be successful, you need only 2 things:
Know exactly what you want
Commit to doing the things that need to be done
I'm sure that it has already happened to you to achieve some sort of goal or success. Do you remember that?
I would like with this course not to convince you to use the tools that work for me.
I would like only to give you some advice, maybe a new way to see your path and also a new starting point for your path to success.
If this Author or Course helped you improve your life. It is really worth it if you go and buy his/her course. Get feedback, support and help by his/her community. The Author support is much more valuable than the course itself.

If our Site

helped you

as well. A small Donation is greatly appreciated.