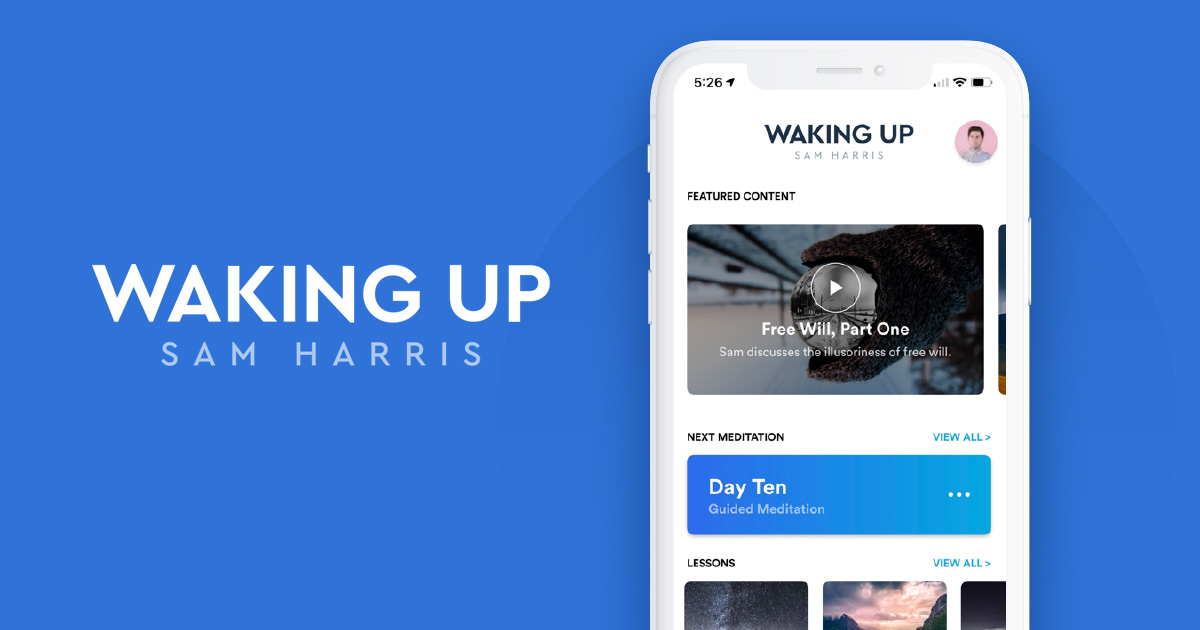 Sam Harris - Waking Up - A Meditation Course (2020)
Waking Up is a guide to understanding the mind, for the purpose of living a more balanced and fulfilling life.
Join Sam Harris-neuroscientist, philosopher, and New York Times best-selling author-as he explores the practice of meditation and examines the theory behind it.
There are hundreds of meditation apps on the market, and several do a fine job of teaching the basic principles of mindfulness. But most present the practice as though it were an ancient version of an executive stress ball-whereas it's more like the Hubble Space Telescope. The purpose of meditation isn't merely to reduce stress or to make you feel better in the moment-it's to make fundamental discoveries in the laboratory of your own mind.
The Waking Up course is structured around its two core principles:
You can PRACTICE meditation, go beyond mere stress reduction to make profound discoveries about the nature of your own mind. And you can learn the THEORY behind the practice, ground your meditation experience in practical wisdom, ethical insights, and a rational understanding of the world.
–
Sam Harris is the author of five New York Times bestsellers, including Waking Up: A Guide to Spirituality Without Religion, and the host of the Waking Up Podcast. His writing and public lectures cover a wide range of topics-neuroscience, meditation, moral philosophy, religion, rationality-but generally focus on how a growing understanding of ourselves and the world is changing our sense of how we should live.
Sam received a degree in philosophy from Stanford University and a Ph.D. in neuroscience from UCLA. He has practiced meditation for over 30 years and has studied with many Tibetan, Indian, Burmese, and Western meditation teachers, both in the United States and abroad.
If this Author or Course helped you improve your life. It is really worth it if you go and buy his/her course. Get feedback, support and help by his/her community. The Author support is much more valuable than the course itself.

If our Site

helped you

as well. A small Donation is greatly appreciated.