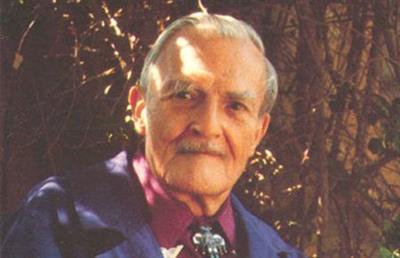 Milton Erickson Live (1977) [10 AVI]
"From 1976 until his death in 1980, I visited Milton H. Erickson at his home in Phoenix, Arizona. I lived with him in 1976 and was privileged to attend each of his therapy sessions for 14 days. The following year I arrived with my (still very modest) video equipment and asked him if I could record it. I already knew then that he would become a legend in the history of psychotherapy."(- Excerpt from the sales page)
In 1977, some fans of Erickson were also present, so we were every day a small group of therapists who let him teach. Milton was always generous with his knowledge and ability and answered all our questions.
This material is not edited. They experience the master of hypnotherapy live, as he has been teaching in recent years (as Richard Bandler and John Grinder (NLP) have seen him, as have Jeff Zeig and Stephen Gilligan.) We were almost all enthusiastic about Milton H at the same time Erickson and learned from him, here you have the opportunity to use the same "raw material" to develop your teachings, just as the aforementioned people did, who knows what you will make of it, have fun and significant insights!
If this Author or Course helped you improve your life. It is really worth it if you go and buy his/her course. Get feedback, support and help by his/her community. The Author support is much more valuable than the course itself.

If our Site

helped you

as well. A small Donation is greatly appreciated.