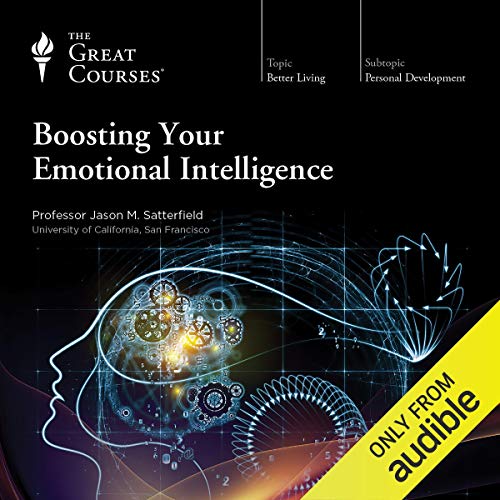 Jason M. Satterfield - Boosting Your Emotional Intelligence
We have all had experiences with people that prove that those with the highest IQs are not always the most successful. What could these very smart people be missing? Chances are it's emotional intelligence (EQ) - the ability to perceive, understand, and manage emotions in ourselves and others.
Sounds very powerful, doesn't it? Could we really manage our own emotions, as opposed to having our emotions run the show? Could we really effect change in the emotions of our coworkers or family members? The answer to all these questions is a resounding "yes".
Whether or not you understand your emotions and their resultant behaviors, they leave their impacts like footprints - for better or worse - all over the situations and people with whom you interact throughout your life, as well as affecting your cognition, decision-making, and physical body. And while some aspects of your EQ are inherited, the vast majority of EQ skills can be acquired at any age. In Boosting Your Emotional Intelligence, Dr. Jason Satterfield shares how to identify and regulate your own emotions, how to manage emotions in others, a step-by-step process for building your own interactive Skills Tracker to improve your personal EQ, and where to find numerous resources to improve your EQ as an ongoing, unlimited learning experience.
With the tools and skills you gather from this exciting course, you will be able to improve your emotional intelligence now and throughout your life - using your emotions as you want, to help you reach your own personal goals
If this Author or Course helped you improve your life. It is really worth it if you go and buy his/her course. Get feedback, support and help by his/her community. The Author support is much more valuable than the course itself.

If our Site

helped you

as well. A small Donation is greatly appreciated.