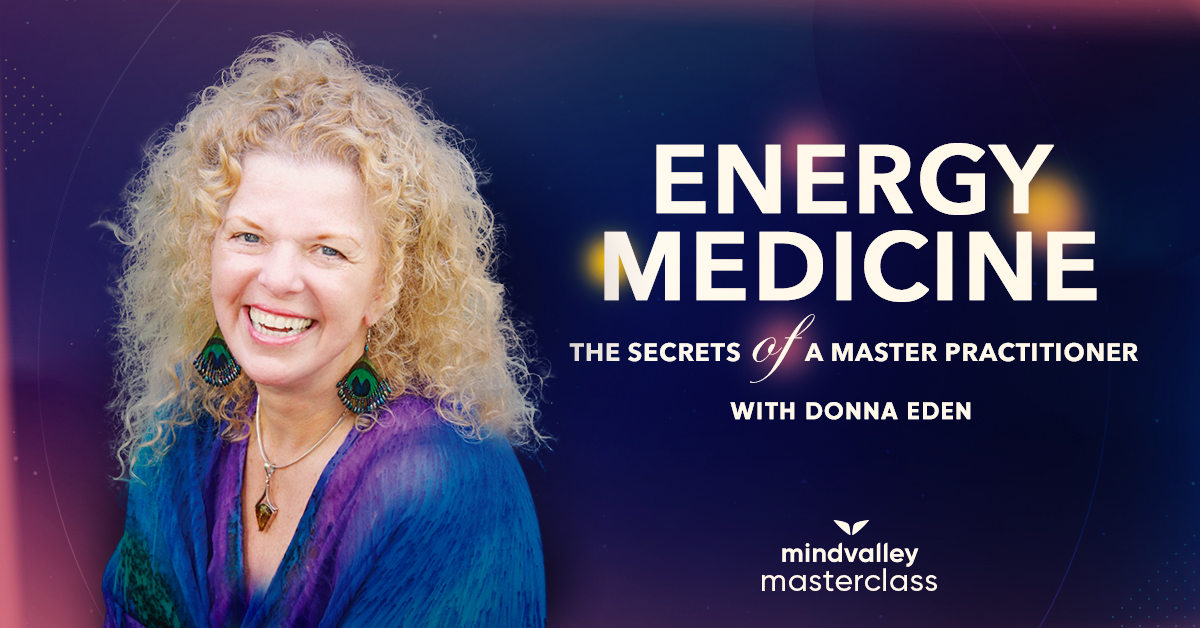 Energy Medicine - Donna Eden - MindValley
To the individual who wants to reclaim ownership over their health and wellness...
Are you in urgent search of physical, emotional, or spiritual healing?
Are you tired of the crippling limitations and potential harm often imposed on you by Modern Western Medicine?
And do you believe it's possible that the key to a long lifetime of wellness is already inside you, just waiting to be discovered?
Today, more and more people around the world - doctors and medical professionals included - have begun to tap into an incredible source of natural healing that exists within the human body itself.
This phenomenon is known as energy healing - and once you discover the simple steps to harnessing your personal energetic systems, you too will gain the remarkable ability to heal yourself. Relieve pain. Restore your vitality. And return to a state of blissful energetic balance - all in just minutes a day.
Now is the time to awaken the energy healer in you.
The Fastest, Easiest Path To Awakening Your Body's Natural Healing Systems
Donna Eden's Energy Medicine program guides you through arguably the most complete, accessible, and transformational energy healing framework available today.
Donna is a renowned healer whose gifts have been extensively recognized by both scientific and alternative branches of healthcare. And through this program, she intends to reconnect even more people with the natural healing systems that exist within each of us.
What makes Donna's approach to energy healing so different than anything else out there is her easy-to-follow and holistic approach, which empowers you to take charge of the nine unique energetic systems within your body - and harness each of them for deep physical, emotional, and spiritual healing:
Meridians
Chakras
Aura
Radiant Circuits
Triple Warmer
Celtic Weave
Five Rhythms
Electrics
Basic Grid
If this Author or Course helped you improve your life. It is really worth it if you go and buy his/her course. Get feedback, support and help by his/her community. The Author support is much more valuable than the course itself.

If our Site

helped you

as well. A small Donation is greatly appreciated.