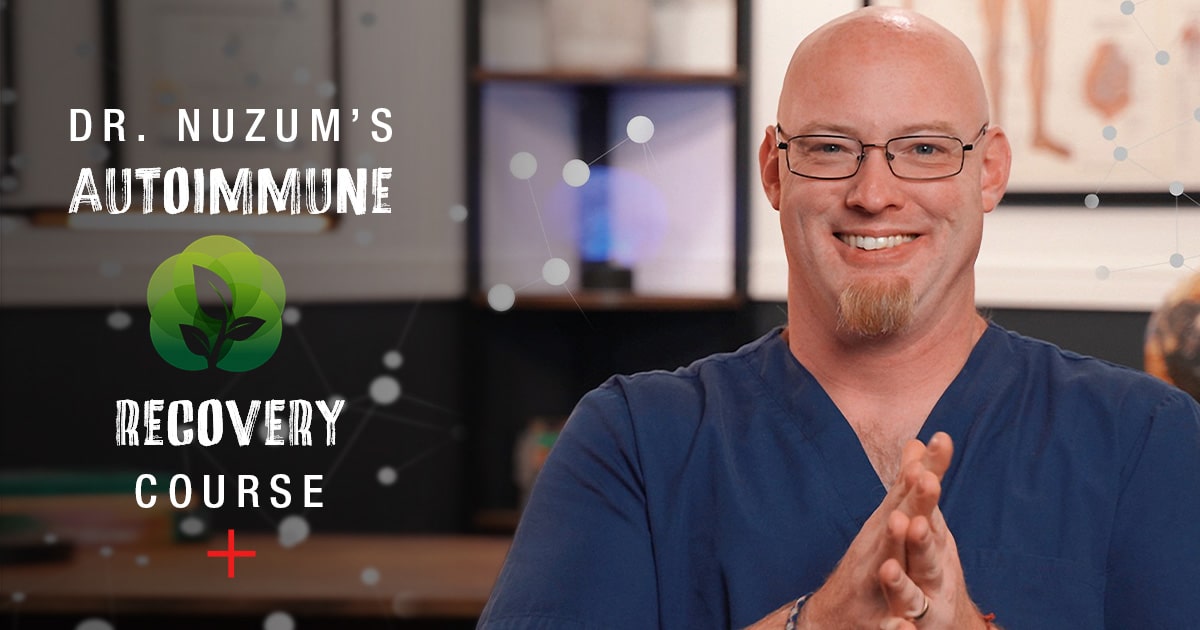 Dr Nuzum - Autoimmune Recovery
If you could go back in time,
would you


change *this* moment?
There was a moment - a month, a year, or even 10 years back. You sat in a room. Palms sweating. Nervously waiting to hear the door open again...
Then… a moment of quiet anxiety when your seemingly well-intentioned (and woefully ill-prepared) doctor came in and pulled out a notepad.
You watched eagerly as he quickly jotted down something on the paper, ripped it off the pad, and handed it to you.
Prednisone, Cyclosporine, Azathioprine...
Whatever.
The moment lasted maybe 2 seconds (but seemed like it lasted a lifetime).
You remember the "it's going to be okay" smile that he cracked as you took the paper from his hand. And the instant sense of relief you got when you left the office.
It was the promise of a better life..
He promised you could "beat" your autoimmune disease with a synthetic cocktail of chemicals more foreign to your body than anything it's ever encountered.
Maybe you asked yourself...
"Do I have to depend on these meds for the rest of my life?"
Yet, your doctor's trusting smile and promise of "better days" pushed those doubts into the back of your mind.
It was that smile - and that promise...
… that kept you from realizing you'd just been given a life-sentence.
But...
You need to know that that critical *moment* wasn't your fault. 
For myself (and the thousands of people I've treated)...
We'd give anything to travel back in time and make a more informed choice. 
A better one.
Yet we also know that we made the choice we truly believed was best for us at the time.
Really… the ONLY choice we had. 
Now… I can't offer you a re-do... but I can offer you a shot at recovery...
If this Author or Course helped you improve your life. It is really worth it if you go and buy his/her course. Get feedback, support and help by his/her community. The Author support is much more valuable than the course itself.

If our Site

helped you

as well. A small Donation is greatly appreciated.