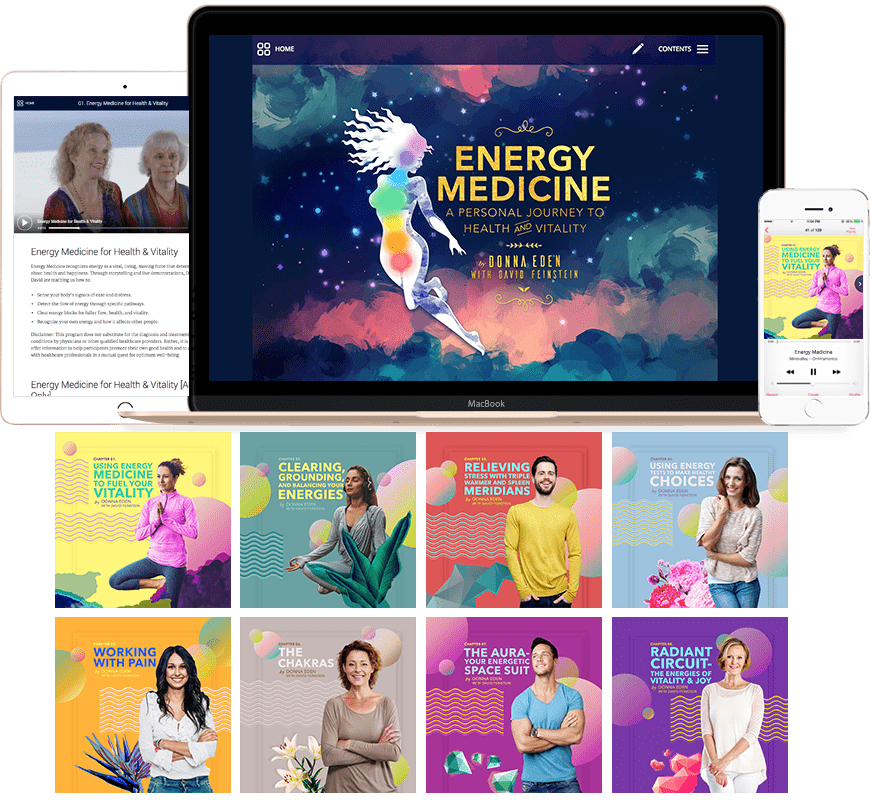 Donna Eden - Energy Medicine
Learn How To Transform And Manipulate Your Body's Nine Energy Systems To Create Faster Healing, Better Longevity And Be In Tune With Your Own Natural Healing Energies
This program is for you if:
You are fascinated by the potential of energy medicine and want to take a step towards learning its use for healing yourself.
You are tired of the crisis-intervention style traditional medicine and want to take control of your own health by working with your body's energy systems.
You are looking for ways to compliment your doctor's medical advice with natural practices of Energy Medicine so you can live longer, enjoy more vitality and experience great mind-body connection.
Energy Medicine is a life-changing deep dive into your body's natural energetic systems. You'll embark on a series of tutorials, exercises, and powerful energetic experiences designed to improve your existing energy healing practice – all in just eight short weeks.
By the end of this journey, you'll know how to work with your unique energetic blueprint to awaken physical and emotional healing, restore your vitality, eject negative energy, and relieve pain. Guiding you every step of the way is Donna Eden, widely regarded as one of the world's top energy healing practitioners.
If this Author or Course helped you improve your life. It is really worth it if you go and buy his/her course. Get feedback, support and help by his/her community. The Author support is much more valuable than the course itself.

If our Site

helped you

as well. A small Donation is greatly appreciated.