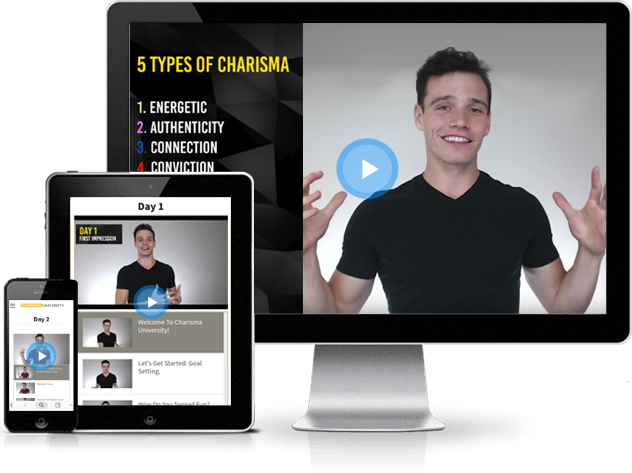 Charlie Houpert - Charisma University
"Wow, that was incredible! Where did you train?"
Confused by the question, I cock my head a bit to the side and ask, "What do you mean?"
"That speech! I'm a professional speaking coach. I train speakers from all over the country. That was impressive. Where did you learn?"
At that moment, Vivian came running over to give me one of her big bear hugs and a kiss. All I could do was smile as he tried not to stare at her. I'd seen her have that effect on men before.
In the absurdity of that moment, I had to laugh.
If this Author or Course helped you improve your life. It is really worth it if you go and buy his/her course. Get feedback, support and help by his/her community. The Author support is much more valuable than the course itself.

If our Site

helped you

as well. A small Donation is greatly appreciated.