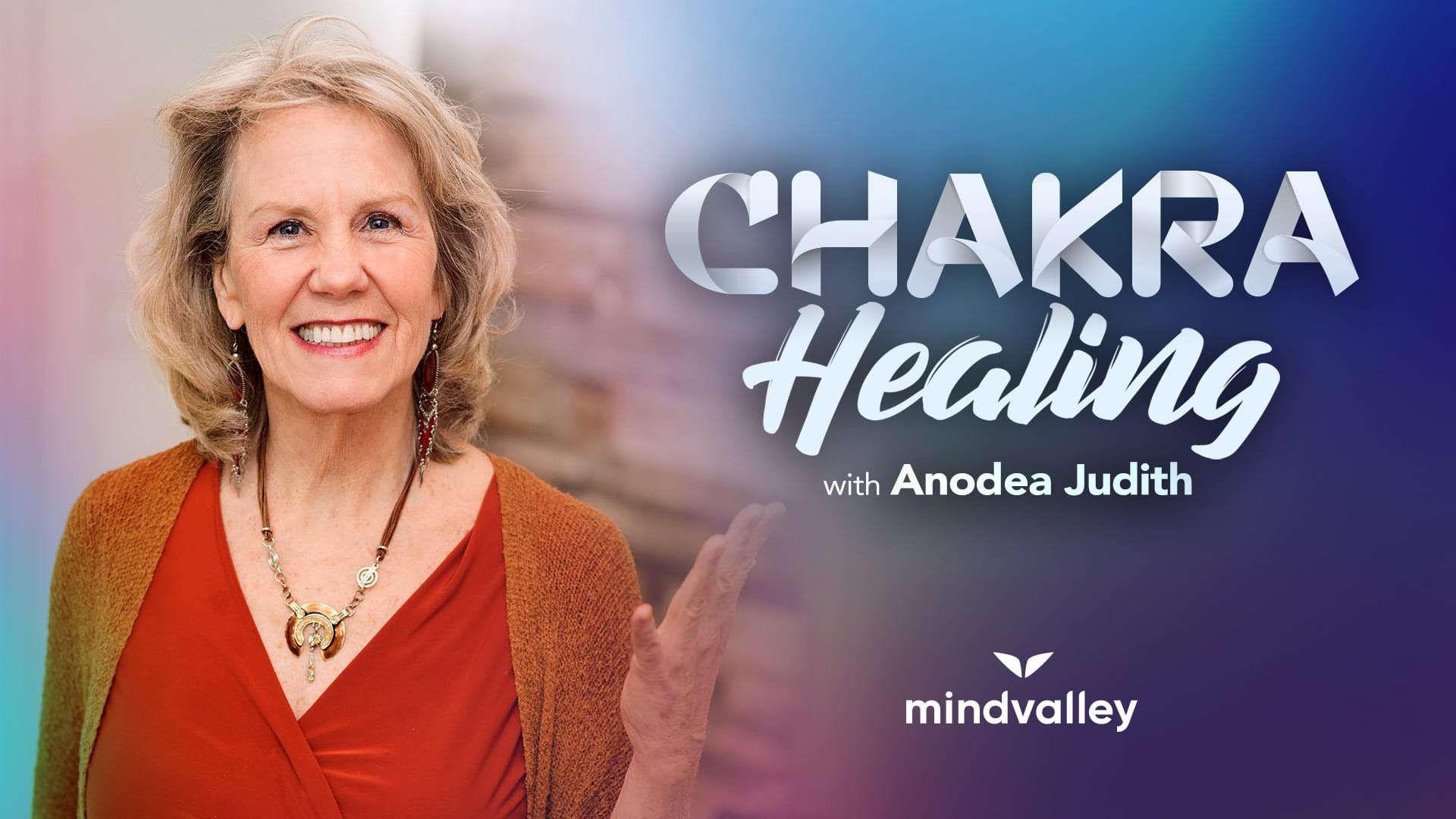 26 - Anodea Judith - Chakra Healing
Start healing your chakras!
Payment Plans Available.
Valued at over $1000!! Now Only $297!!
Are you aware of your own chakras?
Do you know how to diagnose imbalances?
Do you know what techniques to use to bring your chakras back into alignment?
Have you found a healing practice for body & spirit to make you feel grounded, whole, and more spiritually aligned? This Chakra Healing Bundle will nurture you physically, emotionally, and spiritually.
In Yogic tradition, the human body has seven energy centers called chakras. When these energy centers are healthy and open, so are we–physically, emotionally, and in our relationships. But when they are blocked through injury, illness, or disconnection from others, we are blocked from being our best selves.
In this unique and inspiring program, renowned author, workshop presenter, and the world's leading authority on the Chakras, Anodea Judith guides you through easy poses, affirmations, and mantras (simple chants) that open and balance the chakras. More than a series of exercises, this is a complete mind-body-spirit practice. Your energy flowers and your life force flows. You feel a new sense of happiness, peace, and wholeness.
What you get:
8 Chakra Sessions (audio) from a Master Chakra Teacher
Each of the 8 sessions are approx. 1.5 hours of life changing content. Each session begins with a meditation and focuses on one chakra, detailing its key attributes and qualities, ways to strengthen, deepen, and balance.
Valued at $400 – delivered digitally
26 Follow-up Emails compiled as a Full Color Workbook
Practices to keep you on track devoted to that chakra's Psychology, Physical Health, Yoga Postures, Spiritual Practices, and even Activism for balancing these element to Deepen and Enhance Chakra awareness and applying each chakra to Mind/Psychology, Body/Health, Spiritual Practices, and Environment/Activism.
Valued at $100 – delivered digitally
7 Chakra Awakening Videos with Anodea teaching this class live!
Take your learning to the next level! Each of the seven sessions are approx. 1.5 hours. This Chakra Awakening video training integrates both mind and body within a spiritual context by exploring the inner psychology of the Chakra System as a model for transformational healing and personal growth. Designed for healers of all types who wish to learn new skills, as well as laypeople in the process of their own healing journey, each video focuses on one chakra in great detail.
Valued at $380 – delivered digitally
7 Keys to Transformation chakra visual presentation!
Valued at $50 – delivered digitally
Wheels of Life CD: A Journey Through the Chakras
75 minutes of Guided Meditation to Tune and Intensify Chakra Awareness.
Valued at $10 – delivered digitally
Everything You Wanted to Know About the Chakras – Teleseminar
Anodea Judith has been writing, teaching, and working with the chakra system for nearly 40 years, teaching round the world. After an opening meditation to align your core between heaven and earth, this call will give you a chance to learn about your own chakras as they play out in your life: spiritually, psychologically, and physically. You will learn from other participants' questions as well and come away with a deeper understanding of your self.
Valued at $25 – delivered digitally
Chakra Diagnostics – Teleseminar
Learn to understand your own chakra system in terms of its energetic patterns. Learn about how your chakras can be excessive or deficient, and what that means in terms of behavior and treatment.
Valued at $25 – delivered digitally
The Chakra Journey – Insights at the Edge Interview
Interview with founder of Sounds True, Tami Simon. They discuss the architecture to the soul – the chakra system.
Valued at $25 – delivered digitally
The Illuminated Chakras DVD – 28-minute, award-winning DVD
This open-eyed meditation is a multi-sensory journey into the transformative beauty of the inner world. Follow Kundalini-Shakti, the mystical serpent of awakening, who drives the vital force that opens each chakra. As you journey from base to crown in this fantastic sound and light extravaganza, you will see and experience the elemental reality of each chakra as Earth, Water, Fire, Air, Sound, Light, and Transcendent Consciousness.
Valued at $20 – View hosted version or download
If this Author or Course helped you improve your life. It is really worth it if you go and buy his/her course. Get feedback, support and help by his/her community. The Author support is much more valuable than the course itself.

If our Site

helped you

as well. A small Donation is greatly appreciated.